Making Tails Wag Since 2002
Raccoon River Kennels is a local, family-owned dog boarding and daycare facility, and we've come a long way in the past 21 years. We began with the promise of excellent care and companionship for dogs whose owners needed a safe, comfortable place to board their pets. Since then, we've expanded into an exciting location for dogs to socialize in daycare in addition to overnight boarding.
Owner/operator, Katy Pappas has spent her entire career dedicated to the care and wellbeing of animals. During her studies, she worked at the Iowa State Veterinary School and the local premier Ames dog boarding and daycare facility. She began working as the Operations Manager for RRK in 2015 and accomplished her dream of owning her own business in 2022.
"I am humbled every day that I get to live out my dream of working with your dogs in a fun and compassionate setting. It is my passion to care for your loved ones as if they are my own, and my commitment to the safety and happiness of your pet is my highest priority. "

– Katy Pappas, Owner/Operator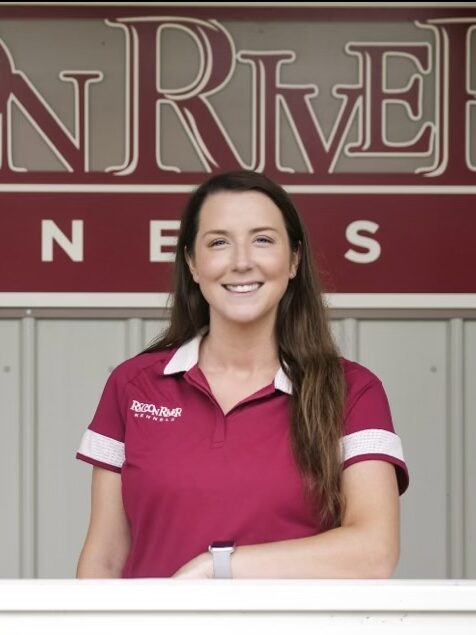 Meet Our Team
The staff at Raccoon River Kennels strive to make sure your pet receives the best care possible. They're true pet enthusiasts with a deep commitment to your furry family member. Our goal is to provide a happy, healthy and safe environment for our guests so that our clients may have peace of mind knowing their loved one is getting the best care available by a knowledgeable and loving team.
Time is taken with each pet and their owner to learn individual likes and dislikes. We take pride in our ability to provide personalized love and attention. As animal lovers and pet parents ourselves, our team is dedicated to ensuring that your furry friend is well cared for at all times.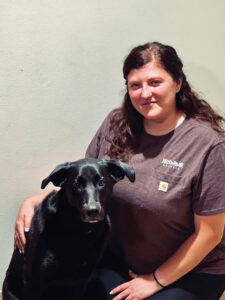 Ashley Bianchi: Supervisor
Alissa Dowsett: Supervisor
What is your favorite part of working at RRK?
Ashley: My favorite part is getting to interact with all the different dogs, seeing their personalities shine, and watching their behaviors during daycare and boarding.
Alissa: My favorite part of working at RRK is the small business feel. Working here lets you be part of a team, and part of a family. You get to build relationships with clients and their pets.
What is the most challenging part of your job?
Ashley: Handling dogs who have too much personality and not enough discipline! It's my job to make sure they don't cause harm to themselves or others during daycare and boarding services.
Alissa: The most challenging part of my job is learning when to quit. I know this sounds weird, but I LOVE my job. I strive to give each pet and client the best quality service, and treat them with genuine care. So sometimes I need to take a break.
What is your favorite dog breed? If you were a dog, which breed would you be, and why?
Ashley: My favorite breed would have to be Labrador, and they're the breed I'd want to be as well. There's so many different colors and personalities to each and every lab, making them unique, smart, and wonderful dogs to have—or to be!
Alissa: Golden Retrievers ALL the way! If I were a dog, I'd be a basset hound. I'd be a little short and have some saggy wrinkles, but that wouldn't stop me from sniffing out the best snacks. I could go for the occasional walk and come home to be the perfect couch potato/partner.
How do you spend your time away from work?
Ashley: If I'm not working, I'm probably spending time with my girl Miah. You can find us relaxing at home or out exploring nature. We love hiking together.
Alissa: I spend my time away from work going out with friends and family, kayaking, and running. Oh, and I enjoy long naps with my new puppy, of course!
Share a fun fact about dogs that you learned while working here.
Ashley: I've learned that most dogs behave opposite during boarding to how they act at home. It's to be expected sometimes, but it happens more often than you'd think!
Alissa: No two dog noses are alike.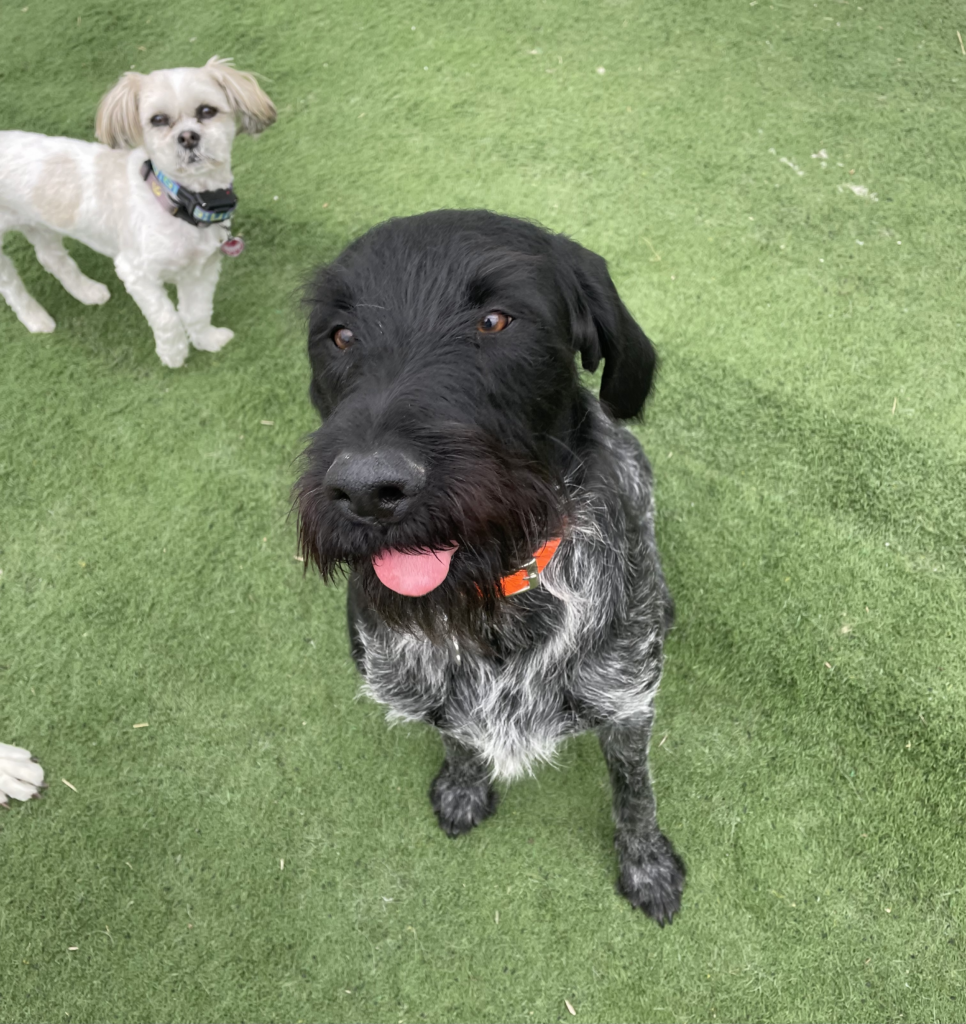 Mission
We are a locally owned full-service dog boarding and daycare facility committed to providing your dog a safe and enriching home away from home while you are at work or away. Guests receive passionate, high-quality care and unique social experiences as they become a part of our family during their stay. We commit to developing long-term relationships as we partner with you in the lifetime care of your pet.
Values
What can you expect as a pet parent?
Each team member at Raccoon River Kennels is committed to upholding our core values of safety, compassion, communication, reliability, and professionalism. This commitment ensures exceptional experiences for every client and every pet, every day.
Safety
We designed our facility and processes with pet safety in mind. Staff members are trained to keep a watchful eye on guests and can handle emergencies if required.
Reliability
We understand it's hard to leave your furry friend behind, but you can count on us! We commit to providing consistent and dependable services that your pet enjoys, so you can enjoy your time away worry-free.
Communication
Our staff is honest, attentive, and responsive. We are transparent and respectful and relay information promptly.
Compassion
We care deeply for the dogs in our facility. Our staff takes time to understand guests' unique needs and personalities. Doing so allows us to provide the best experience for each dog as they make Raccoon River Kennels their home away from home.
Professionalism
We treat our clients with care and respect—dogs and humans alike. We handle every interaction with kindness and professionalism