Accommodations
What We Provide
All guests stay in their own individual rooms when not outside exercising.
Suites
All suites are approximately 4′ x 8′ rooms with glass doors so guests can watch the daily activity without peeking through cages.
Our suites are $50/night per dog
Multi-pet rates are applicable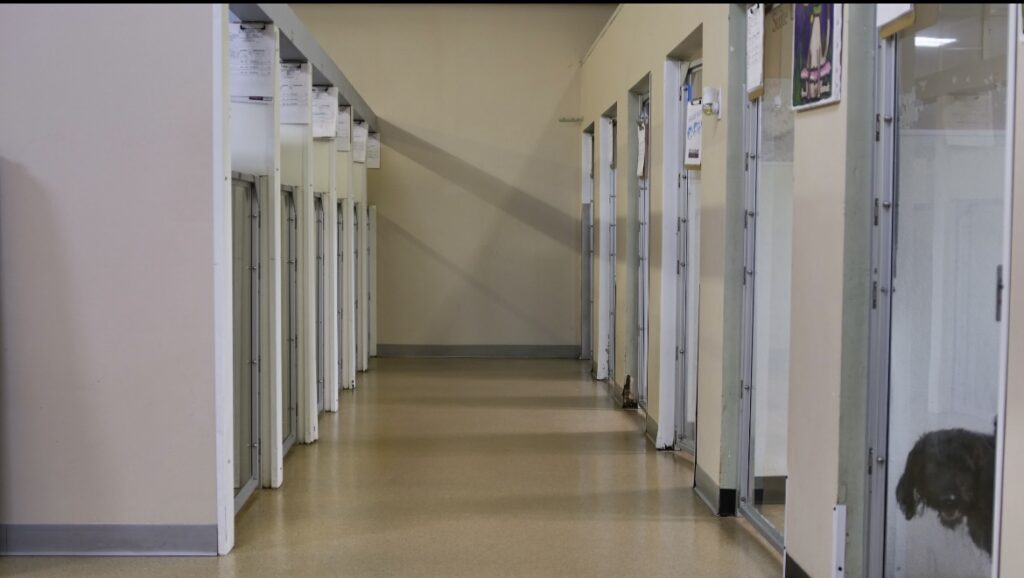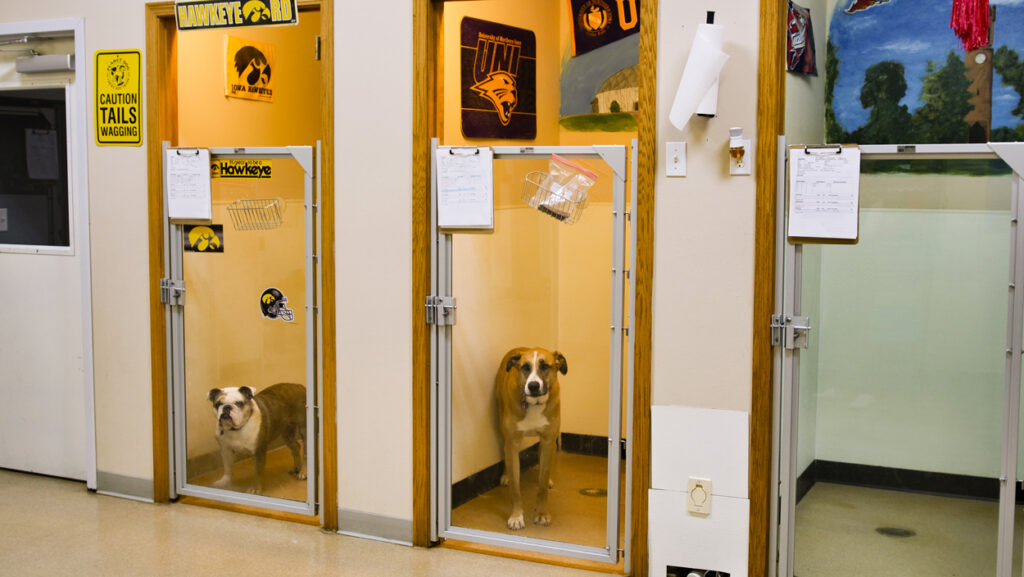 Dorms
Our dorms are 4′ x 5′ University themed rooms
Guests can support their favorite school by choosing from U of I, ISU, UNI or Drake
Dorms are $50/night per dog
Multi-pet rates are applicable
Basic Large
Our Basic Large kennels are 3′ X 6′
$42/night per dog
Multi-pet rates are applicable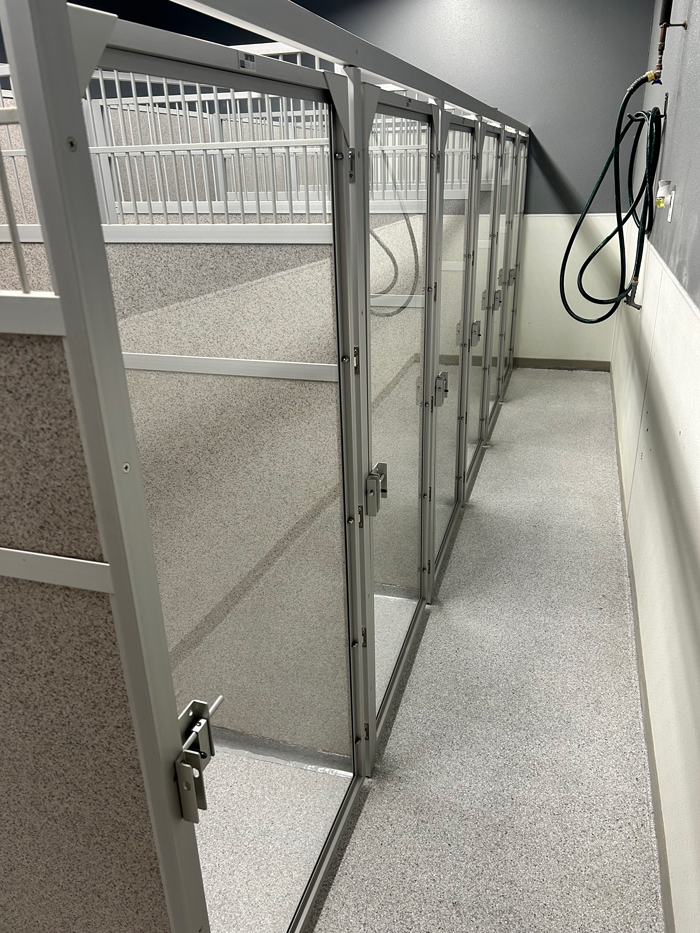 Frequently Asked Questions
What is included in overnight pricing?
We provide three daily exercise periods. For dogs boarding individually, we provide 3 leash walks over our seven acres of land. Dogs boarding together enjoy outdoor playtime in our 10,000-square-foot yard.
Are there additional exercise options for my dog?
Yes! For an additional $10 per day, we offer 2 extra walks, totaling 5 walks per day. Extra playtime is an additional $15/day.
What am I allowed to bring for my dog while they are boarding?
To help acclimate your dog to the kennel, we recommend bringing a blanket or bed from home that smells like you. You are welcome to bring toys and treats, but no raw hides, pig ears, etc. as these pose a choking hazard. If you plan on bringing food, please bag individual meals or place food in one big zip-lock bag so we can seal and store it properly.